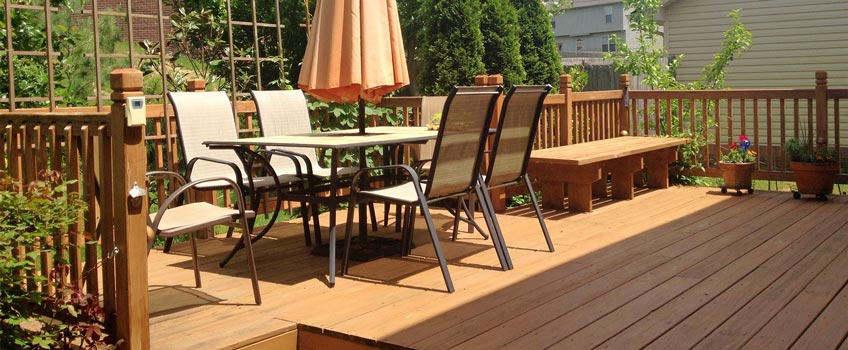 Jacksonville Staining & Sealing
How does your deck look? Is it a place you can gather with your friends and family on warm days or is it a place generally avoided due to splintering wood and loose paint chips everywhere? Wouldn't you like your deck to look new and beautiful again?
The steps to getting your deck back to its glory days are easier than you think. Just call Jacksonville Painting and you're done!
Jacksonville Painting knows decks. Our professional licensed painting contractors in FL have the experience and knowledge to renew your deck, and protect it from the elements at the same time. We serve locally and we know that the weather can be difficult on your home's siding and deck.
With the level of dedication we have to our customer's need and our own craft, we use only the most quality products, chosen to do the utmost for your deck. The protective sealants we use will protect your deck from heavy snowfall and rains, cut down the exposure to UV ray and protect your deck from cracking and splitting.
We start the process by cleaning the area to be sealed; this entails power washing and applying a wood cleaner. Light sanding follows to prep the area for stain application so that the surface is smooth and even. Once the wood is dry and we believe the quality to be to our standards, we will begin the staining process, followed by sealant.
If you want to renew the life of your wooden siding or your deck with a fresh staining and sealing, contact our Jacksonville staining and sealing professionals for a free estimate here or call us at 844.659.8768.