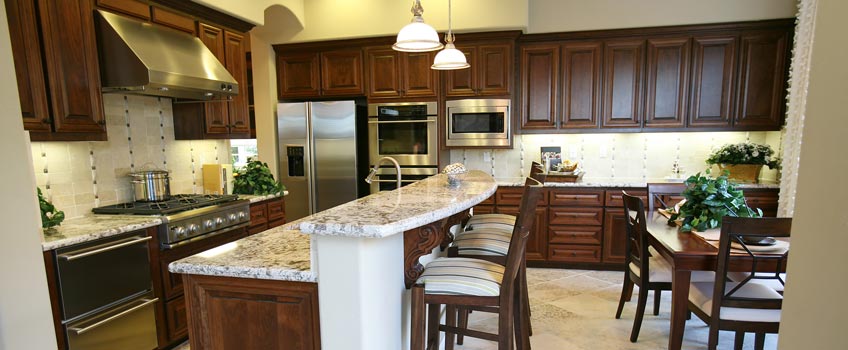 Jacksonville Kitchen Cabinet Painting
Cabinets can be very expensive to replace. But why would you spend all that money on new cabinets when you could completely renew your current cabinets for a fraction of the price?
This applies to most of the cabinets in your home too! Whether you need your kitchen cabinets, bathroom cabinets, or laundry room cabinets done, the options are endless.
Think about it. Your cabinets restored back to their original beauty with a custom color match; or even changed to a completely different color. The choice is yours, but either way, the Jacksonville kitchen cabinet painting experts at Jacksonville Painting can help make your decision in to a reality.
Cabinet painting is a relatively inexpensive way to change up a room. Even with that, at Jacksonville Painting, our prices are set with you in mind! But the low prices aren't a reflection of the kind of job we provide. We aim to give you not just full satisfaction but a job well done.
Jacksonville Painting will give you a job that you can take pride in for years to come.
Jobs are assessed based on our customer's needs but there are a number of steps typically involved. As with any job we do, the first step is a thorough cleaning and preparation of the cabinet area. The immediate area around the cabinets is covered to prevent paint from getting anywhere that it doesn't need to be.
Following these steps there's a mixture of sanding, dusting and priming, and whatever else is needed to ensure that your job is done to exceed the highest of your standards.
Our professional craftsmen will provide the best job possible for your cabinets. Allow us to transform your old-fashioned kitchen into a new modern space, and whether you're updating them for your own enjoyment or to sell your home, we know you will be pleased with the difference.
Contact us today to get a free estimate or call us at 844.659.8768.