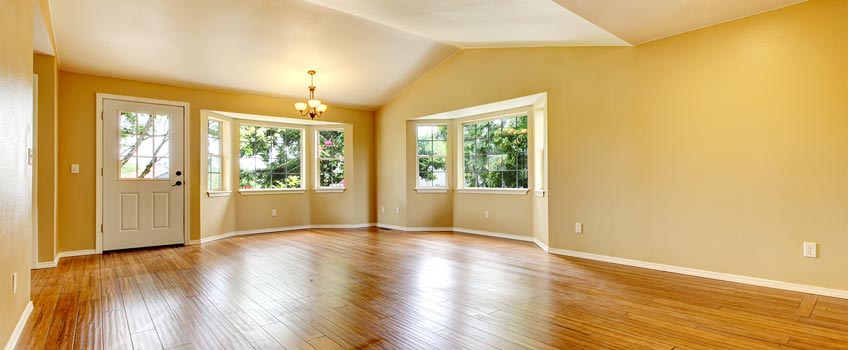 Jacksonville Interior Painting | Painters
The inside of your home is very important to you; it's where you spend most of your daily time. The same goes for your commercial buildings and work space. The way your rooms look can have a big impact on your mood. The biggest influencers are the basic things, like the state and color of your walls, the textures and trim. That's why we at Jacksonville Painting offer a number of interior painting services.
The interior painting services we provide include:
Interior surface preparation and painting
Texture application and removal
Popcorn ceiling texture removal
Wood staining and conditioning
Wallpaper removal and application
Surface damage repair
Drywall installation and paint prep
Faux painting
Skim coating
Wood trim repair and/or replacement
Custom door staining and sealing
Kitchen cabinet staining and sealing
And More!
Interior painting is a process similar to exterior painting with one major difference- interior painting requires more precision and attention to detail. It is important when doing interior painting to be attentive and focused, making sure no paint gets places it isn't supposed to be in the work area.
The Jacksonville painters at Jacksonville Painting are more than adept at neat and clean esthetically pleasing paint jobs in any room of your home.
Customers usually remove their personal items before any room painting occurs, but to prevent any paint or other materials from getting on to your furniture, bigger items can be moved into the center of the floor and covered with tarps.
If you cannot move the bigger items, they can remain in place and our painters will maneuver around them. The same applies to nail holes that you do not want to be filled; you can leave the nails in the holes.
Our interior paint jobs are not half done by any standards! Necessary drywall repairs are done first, then we fill in any unsightly holes and remove outlet covers for priming. Two coats of 100% acrylic latex paint later, and the reinstalling of outlet covers and light switches and you have a quality freshly painted room.
Our job isn't done yet though. At this time we can check your existing trim and siding for dry rot, deciding whether or not it should be removed before it can spread anywhere else. If necessary, we will do so.
Our Jacksonville interior painters will not determine our services complete until we are sure you are 100% satisfied with our work. Customer service, and in that vein good communication, is a must for our company.
If you want a new interior for your home, contact the Jacksonville interior painters at Jacksonville Painting for a free estimate and consultation here, or call us at 844.659.8768.