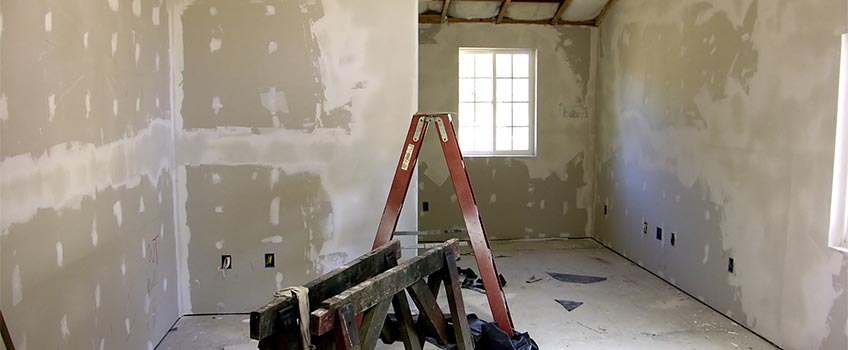 Jacksonville Drywall & Plaster
Walls are a vital part of the look of your home, but they often can become old and worn, leading to cracks and holes that detract from their appearance. These cracks and holes can also lower the worth of your home.
But for home and business owners, the repair or the complete redoing of these problems is not easily done. Dry walling is a lengthy process and one that not everyone knows how to do. Attempts to do it yourself can end in a messy project that will cost even more to fix.
Did you know that Jacksonville Painting has the dry wall and plaster repair experts that you need? Let us do all of the work for you, and save you that extra time and money.
Whatever you need done, Jacksonville Painting's drywall and plaster professionals have the know-how and the ability to see your project through to the end. Once that is taken care of, we can even paint the area for you or touch it up so that it matches the rest of your room.
Jacksonville Painting offers the following drywall and plaster services:
Hanging
Installation
Patching
Repair
Skim Coating
Finishing
Mudding, Taping and Sanding
Step or fall-through-ceiling damage
Ceiling Removal
Ceiling Repair
Water Damage Removal
Water Damage Repair
And More!
Jacksonville Painting is dedicated to the satisfaction of our customers. With our high-quality equipment, knowledgeable workers and extensive professional experience, Jacksonville Painting will assure you the best service for the best price.
If you want to give your walls a new life and seamlessly patch up those holes, or fill in those cracks and give them a fresh coat of paint, the dry wall and plaster experts at Jacksonville Painting are who you need.
Contact us online for your free estimate today or give us a call at 844.659.8768.